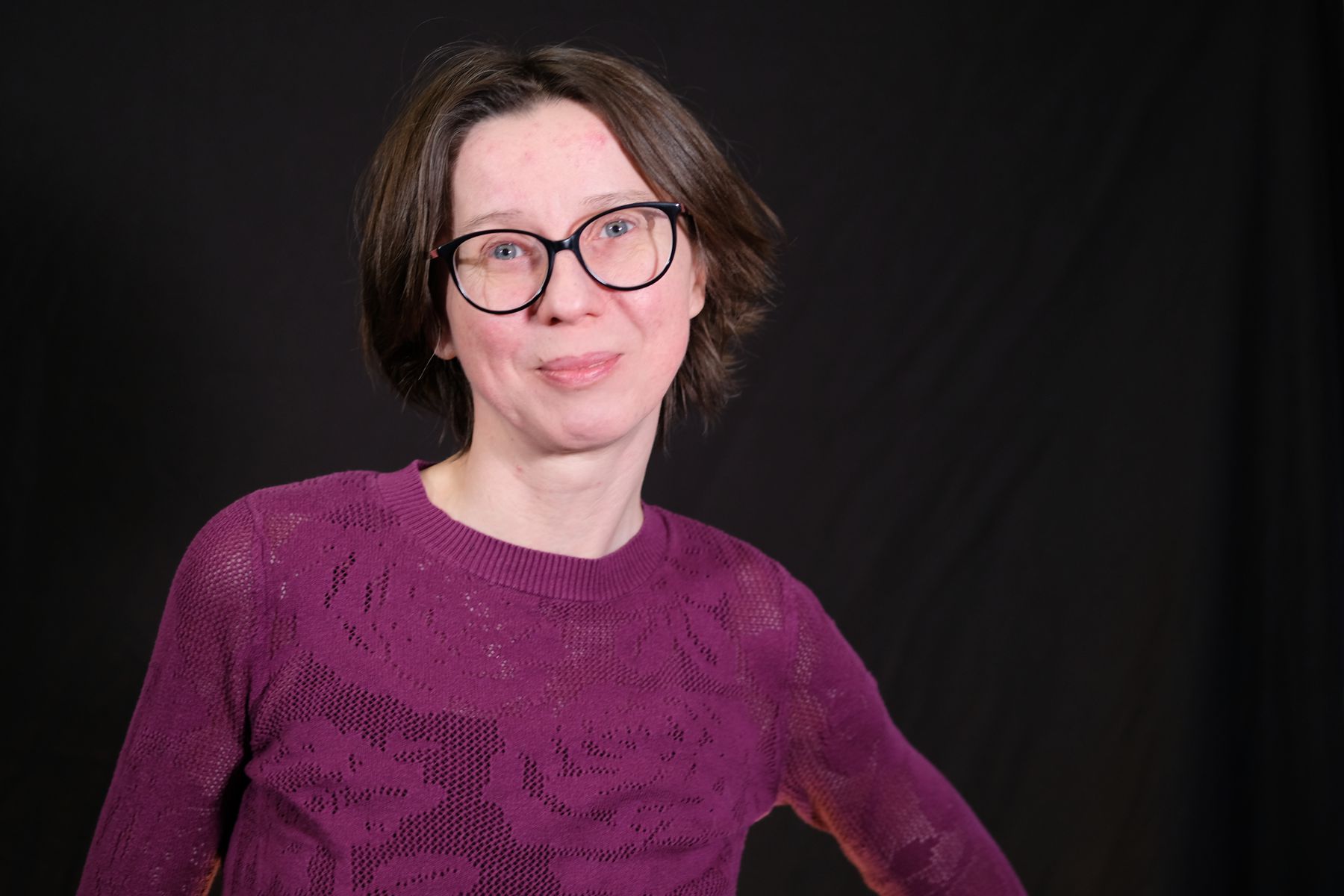 Ukraine, Refugees and Why Ira Is My Hero
When we think of wars, we tend to think of fighting. Soldiers killed. Territory lost or gained. Innocent civilians bombed. Victims are counted in numbers too big to fathom. But there's another side of the war -- a side many of us do not see. People -- many of them middle-class, ordinary people like you and me -- who have fled their homes, their towns, their country for safety in other countries.
Among her other professional actions, my partner Ira is a Dutch-Ukrainian and Dutch-Russian interpreter. Nearly every day, she helps Ukrainian refugees communicate with Dutch civil servants, NGO officials, doctors, psychologists, people offering homes to refugees and others.
Tragic Stories Every Day
And Ira hears so many tragic stories: mothers with young children whose husbands/fathers must stay in Ukraine to fight for their country (or worse, who have died for their country); people whose homes and possessions have been destroyed; people with health issues who may die in a hospital far from home. Alcoholics and drug addicts who cannot cope with the reality of what has happened to their country; people with mental health issues exacerbated by the war; parents whose kids are struggling to learn and cope with the profound changes the war has brought upon their lives; and others.
And Heart Warming Stories
Fortunately, there are heartwarming stories too. Ukrainian families being offered free accommodation by Dutch families, couples and individuals with spare rooms in their homes simply because they want to help. Doctors who tell patients that their cancer is in remission. Dutch officials explaining to Ukrainian refugees, who expected nothing, that they will receive a collection of benefits while they are stranded in the Netherlands. Old women, from the Russian speaking East of Ukraine, determined to speak bad Ukrainian, rather than Russian (which Ira speaks fluently) because they are proud to be Ukrainian and want nothing to do with Russia any more.
They Want Nothing More than to Return to Their Lives
Most of these people want nothing more than to return to their lives; to go back to their homes (which may not even be standing any more); for their husbands or sons or fathers to come home safely. Most are grateful for the help they receive in the Netherlands. As much as I like to mock the Dutch (as I live in Flemish speaking Belgium, this is pretty much obligatory), I am impressed by the outpouring of good will from Dutch officials and Dutch people.
There are two things to take from this. Firstly, the true size of the damage, wrought by Vladimir Putin and the Russian army, is far vaster than most of us realise. The Netherlands is a small country with around 110,000 Ukrainian refugees at present. Millions of Ukrainians have fled their country for refuge throughout Europe and beyond. Poland and Germany host nearly a million each. Meanwhile, Ira can only take a few interpreting jobs per day, so she has only heard dozens of stories. Multiply that by millions of refugees and you have millions of tragic stories. Millions of people suffering undeservedly and far from home.
A Deluded and Sad Old Man with Far too Much Power
And why? Because a deluded and sad old man with far too much power has personal issues with Ukraine.
The second thing to take from this is that Ira is my hero. Interpretation is hard work. Many of the jobs she gets are emotionally challenging. Sometimes she wants to jump in with her own advice or reassurance. Some jobs have brought her to the verge of tears. But, as a professional interpreter, she is obliged to hold back the tears, remain neutral and just interpret. Moreover, she has family in Ukraine, including a brother who is in the army. Every time he leaves home after a break, his family can never be sure he'll come back again.
As I remind her. Simply by interpreting she is enabling Ukrainian refugees to communicate and tell their stories to people in the Netherlands who can help them. She clarifies. She helps people get aid. She helps the Dutch understand how to help refugees who cannot communicate their needs. In a small, but important way, she is fixing some of the damage wrought by Mr Putin.
In short, she is my hero.
* * *
Share your feedback, thoughts and/or questions
* * *
If you enjoyed this story, please share it. I would love for more people to discover our blog.
* * *
* * *
My latest Articles
Being Super Busy all the Time Is Impressive But Not Effective
We tend to admire busy people and look down upon the lazy. In fact, the lazy are often the most efficient and effective people.
Ukraine, Refugees and Why Ira Is My Hero
Russia's war on Ukraine is causing far more demage than statistics tell us. My partner, Ira, is doing her bit to help innocent victims of the war
What My Children Have Taught Me About Trust
I resolved to trust my children from a young age. As a result, they have grown up to become responsible, independent and trustworthy adults.
I Almost Didn't Write this - Talking Back to Your Inner Voice
Does your inner voice bring you down? Does it stop you from accomplishing things? If so, talk back to it. Sternly.
This Post Will Make You Smile
Probably the easiest to learn and follow self-improvement advice ever: smile. Often.
All articles
Index of all the articles on this blog.